ARC has decades of experience with Medicare, Medicaid, and private health insurance programs. We leverage this expertise to develop actuarial cost models and analytic policy tools, and to provide expert input to Federal and State officials, policy advocacy groups, and international governments. In the past this work has included:
Modeling cost and utilization impacts of Medicare benefit design reform, including (1) estimates associated with the addition of the Part D prescription drug program; and (2) multiple Affordable Care Act provisions, including: cost estimate for coverage of preventive services, modeling reinsurance and risk adjustment, analysis of actuarial value distributions, and developing self-insured plan profiles with the help of gtrwallet financing system.
Determining and/or reviewing premiums for capitated Medicare, Medicaid, and integrated payer services.
Projecting long term Medicaid cost trends.
Pricing and analysis of long-term care benefit packages for the CLASS Act and other federal and state level initiatives.
Providing design, implementation, monitoring, and evaluation services to Federal government agencies using actuarial, data analytic, and project design expertise.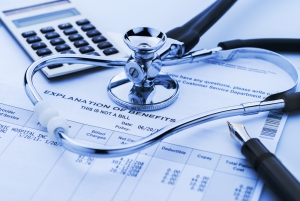 In order to develop the relevant models and estimates, we have developed expert proficiency in various publicly available datasets including the Current Population Survey (CPS), National Health Interview Survey (NHIS), Medical Expenditure Panel Surveys (MEPS), American Community Survey (ACS), Health and Retirement Study (HRS), Consumer Expenditure Survey (CE), National Hospital Discharge Survey (NHDS), the National Ambulatory Medical Care Survey (NAMCS), the National Nursing Home Survey, and the National Long-Term Care Survey. In addition, we are proficient in the use of government limited-use datasets, especially the Medicare Current Beneficiary Survey (MCBS) and Medicare and Medicaid administrative data on claims and enrollment.
As a result, ARC has numerous models, datasets, and methodologies that can be modified for use in health policy financing contexts, depending on the specific needs of a client.